Water season begins on May 1st and runs until September 30th. The irrigation season begins by opening the control gates and diverting water from the Bow River at Harvie Passage in Calgary into the provincially owned Western Headworks Canal. 
There are more than 1,200 kilometers of canals and pipelines in the district. The Western Headworks Canal, originally built by the CPR, begins where water is diverted from the Bow River at Harvie Passage. Using gravity and drop structures, water travels nearly 26 kilometers to Chestermere Reservoir. Water continues  east from Chestermere through a system of canals, pipelines and the Langdon Reservoir, serving customers along the way.
Walking, cross-country skiing, cycling and other non-motorized activities is permitted on all WID canal and reservoir right of ways year-round. Please respect adjacent landowners to the WID and their property. If using a motorized vehicle to travel to WID lands, please don't block gates and canal access, kindly park in a safe location which does not hinder WID staff's ability to access our works. Any vehicle blocking access is subject to removal. Unauthorized on or off-road vehicles are not permitted on any WID right of ways without having an agreement. Vehicles trespassing on WID lands are subject to legal action.
Strathmore Canal
An irrigation canal runs through the town of Strathmore. In partnership with the WID, the Town of Strathmore established a pathway system stretching more than 20 kilometers along the canal within town limits. The area includes several bridges and benches to enjoy the unique landscape. There is no recreation permitted within the canal system.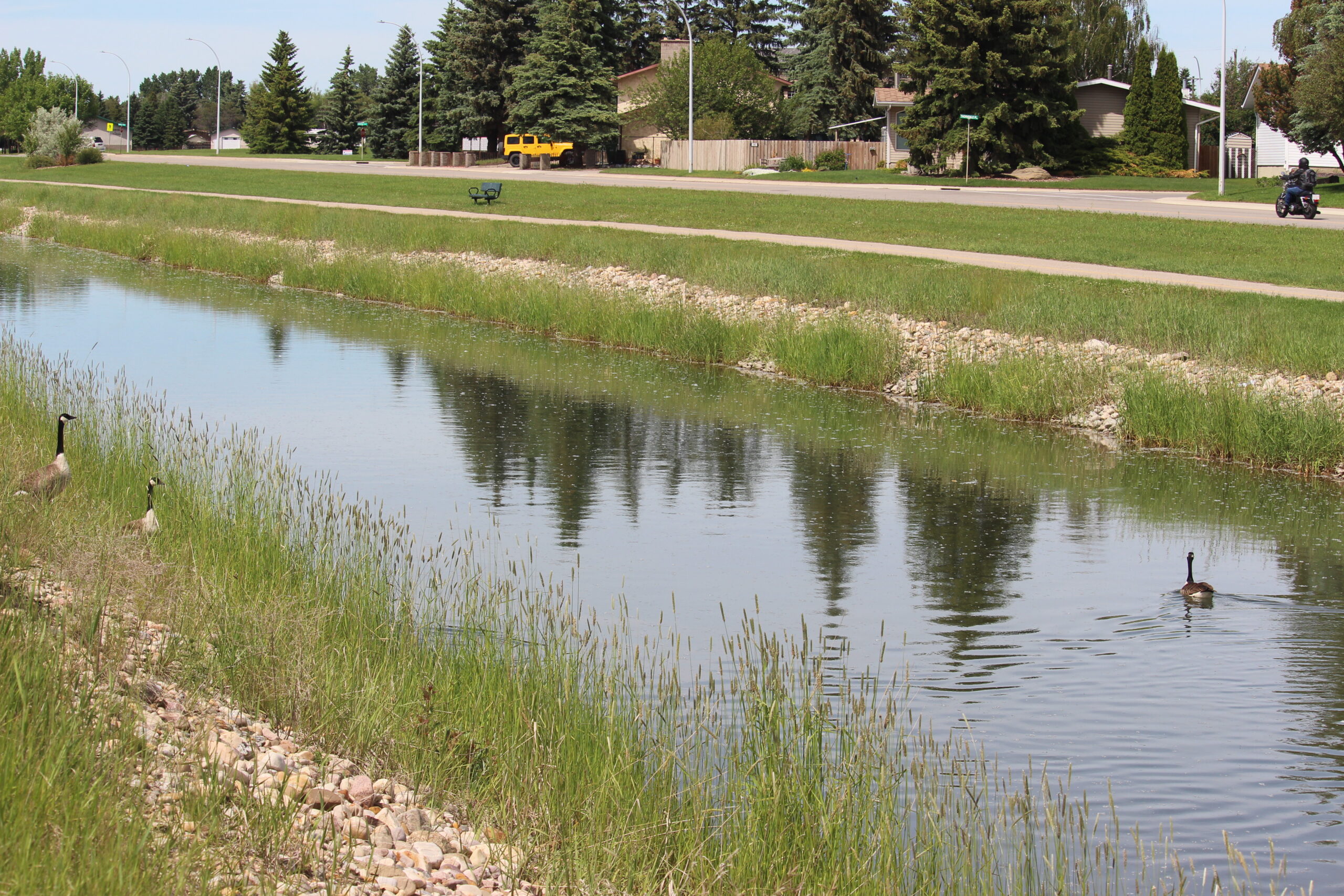 Canal Safety
PLEASE KEEP OUT OF CANALS AND WID RESTRICTED FENCED AREAS. 
Canals are connected with gates, drops and pipelines. They are not for public use and have many unforeseen dangers including steep banks, fast-moving water, undercurrents, debris, and changing water levels.
Recreational activities such as kayaking, canoeing, and swimming are prohibited in irrigation canals.